Cutting Operation tutorial
From ecam v.2.2.0.585

1 - Add mill setup
From ribbon menu select [Milling] -> [Vertical Mill]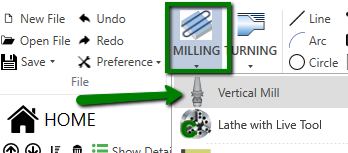 [INIT NEW SETUP] side screen define your project preferences like program name, tool machine , setup secure z and other properties.

Press [OK]

[STOCK DEFINITION] in this screen you can change stock dimension , change the thickness to 40 to 3
---
2 - Import geometries from cad file
From main menu select [Import CAD] command.
Now select and open DXF file.
The import plane is already [Plane XY] , no need to change.
I want to import all the geometries , so i don't make any selection. In case i want import only certain geometries , i select them.
Press [Import Selection]
---
3 - Translate geometries
If needed , hide the end points to get a cleaner scene. From menu [Preference] -> [Hide End Points].
Here an explanation about this visualization option.
This is my current scene, i need to center this shape to X0 Y0 coordinate.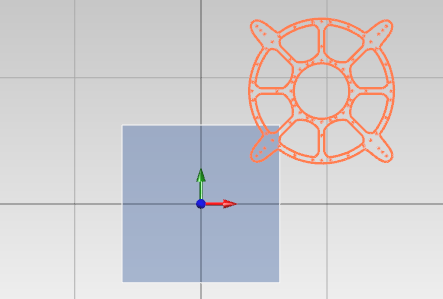 From menu [Modifiers] -> [Translate]
Select all the entities and then press the snap button relative to translate start point.
Be sure you have selected [DELETE original selected geometry] option .
With the help of snap system, pick the center shape and then move it to X0 Y0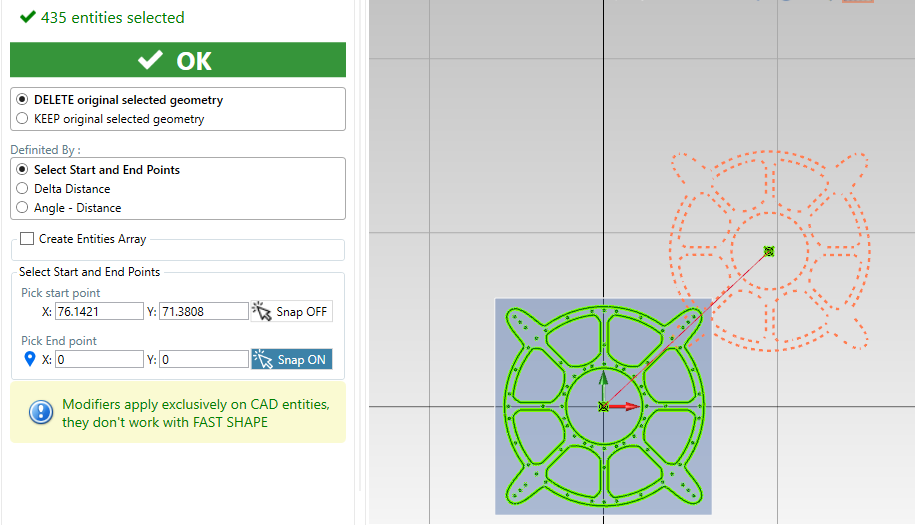 ---
4 - Add Cutting operation
From menu , [Milling] -> [Cutting Profiles] -> [Select existent geometry]
Check you have [Chain Selection] active.
Start picking all shape profiles.
I want add two holding tabs, so i check the [Add Holding Tabs] option.
Select [Manual Mode], i active the snap and then i select the holding tab position.
Length and height of holding tabs are customizable. Here more info about holding tabs.
5 - Select the tool
If you want select another tool or change some cutting parameter , open the tool dialog window.
6 - Drilling operation.
Now i'll add a drilling operation.
The geometries used in other operation become hided, this is useful to obtain a clean scene. Take a look at this page for more information.
From Menu , [Milling] -> [Drilling] -> [Select existent geometry]
With mouse drag a selection triangle around all remaining circle geometries.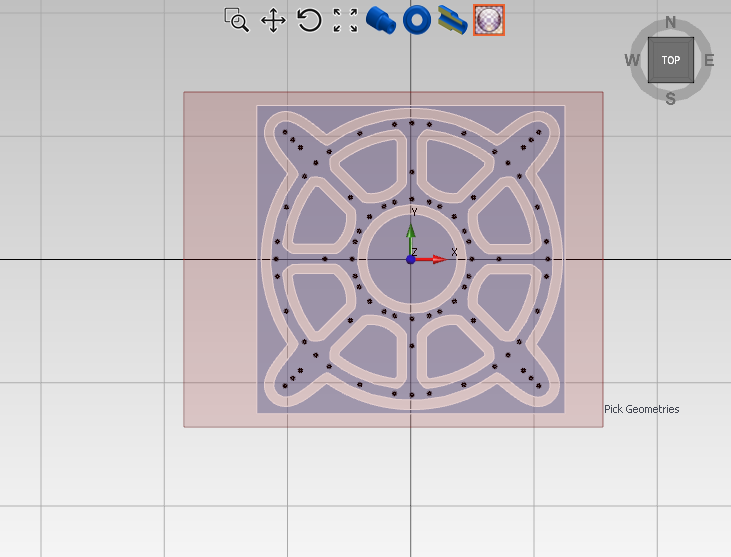 By default , only drilling operation is active, change the desired hole diameter and depth.
The tool selection is updated accordingly to hole diameter. You can select the tool manually , if needed.
7 - Sorting Operation
As you can see from treeview in home screen, the drilling operation is after the cutting operation.
To change the order, select the operation you need to move and press the up or down arrow.
Is possible use the [Auto Sort] command.
8 - Generate Code
Press [Generate Code] to obtain the code.