Milling Start Point Definition
From ECam 1.8.13
Ecam by default, it try to set as initial point of toolpath the topmost position.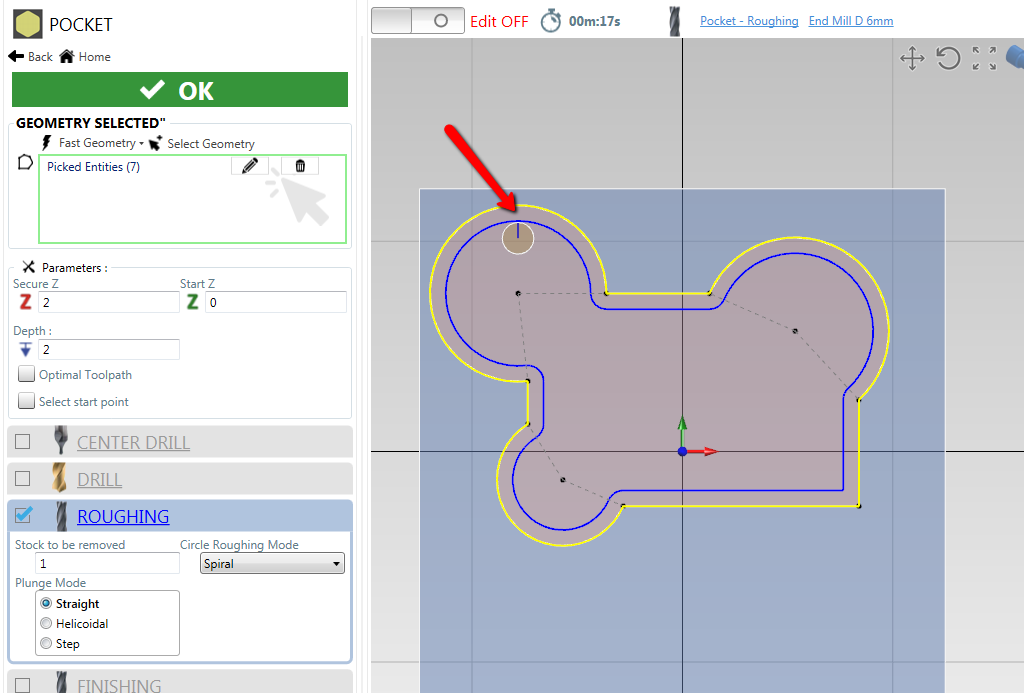 ---
Is possible to change the initial point, checking the field [Select Start Point] .
After checking this property it became visible the fields where you have to insert the starting point.
You can easily pick the point with mouse . Move the mouse to 3D view, you should see a orange dashed line .
The Snap toogle button has to be activated to get the mouse snap active.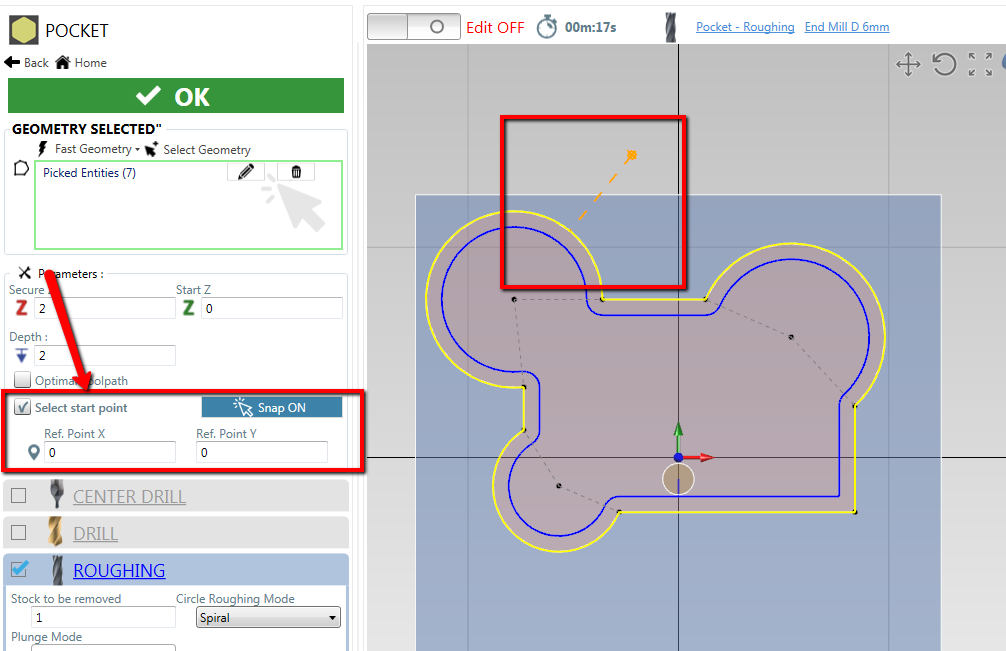 Note : The initial point will not be the picked point itself. But the closest point of toolpath to the picked point. See image below.